If you have suffered a workplace accident yet were denied workers' compensation benefits or received unfair treatment, hire a professional premises liability lawyer. A good attorney can protect your rights and fight for your benefits. Whether your employer denies that workers' comp covers your injury or accuses you of defrauding them, a legal expert can help you to navigate this complex field and defend you from unfair treatment.
Below, we discuss why and when you need representation from a worker's comp lawyer:
Why You Should Hire a Workers' Comp Lawyer
You need not seek a workers' compensation attorney if your injuries are modest, you're eligible for benefits, or you received appropriate benefits. Yet not all workplace injuries nor benefits distribution are straightforward cases.
Rather than attempt to fully understand workers' compensation laws, engage an experienced attorney. You should look for someone who listens to you, comprehends your circumstances, and recognizes what benefits you should receive. Legal representation can ensure your procurement of the benefits to which you're entitled.
When You Need a Workers' Comp Lawyer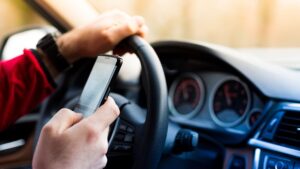 The circumstances in which an attorney could assist you in filing a workers' compensation lawsuit are:
When your employer claims their workers' comp policy does not cover you

If the distribution of benefits has been delayed or denied

If you have a pre-existing condition

If a doctor clears you to return to work prematurely

If your employer accuses you of committing fraud

If your accident's symptoms develop gradually

If you're uncomfortable with treatment from company-recommended doctors

If you file a claim against a 3rd party, such as the manufacturer of the equipment that injured you

If you are Medicare-eligible or will be within the next 30 months

If you face retaliation after filing a workers' comp claim in the form of harassment, a reduction of hours, demotion, elusive promotion, termination, or other behavior

If your employer or their

insurer claims

you're able to return to work with modified duties so they can reduce or suspend your workers' comp benefits
Leading Premises Liability Lawyers in Los Angeles, CA
The experienced premises liability lawyers at Davana Law Firm are prepared to take on your workers' comp case in Los Angeles, CA. We'll thoroughly investigate your circumstances, represent your claims, and hold your employer or another guilty party accountable for failing to respect your rights. Let us guide your workers' comp case and ensure you receive the compensation you deserve. Get started with a free consultation and call us at (818) 501-1055.