The confusion and stress that comes from suffering a car accident should galvanize you to call a lawyer. A legal professional can help you quickly file a claim, build a strong case, and ensure you get the highest compensation possible. Of course, the best results require hiring the best car wreck lawyer in your area.
Davana Law Firm is among the top personal injury law firms in Encino, CA. Our legal experts work with people who suffer property damage and vehicular accidents as well as brain injury, pain and suffering, medical malpractice, and more. We are dedicated to supporting our clients, so we won't charge a dime until we've won your case. If you or a loved one need an accident lawyer, call Davana Law firm today.
Below, we discuss why you should hire a lawyer immediately following a car accident:
What a Professional Accident Lawyer Brings to the Table
Hiring a lawyer increases not only your chances of receiving compensation but also that compensation's amount. Most insurance companies rely on laypeople's ignorance of the law to pay them small settlement possible. The insurance company of your accident's other party will probably try the same thing.
You may believe that representing yourself can save you money and increase your eventual compensation. However, an experienced car wreck lawyer ensures that you receive the full scope of damages you deserve. The increase in compensation amount will easily cover any lawyer's fees.
After you contact a lawyer, they get work building a strong accident case. They can gather relevant details and documents before meeting with the accident's other party and their insurance provider. If necessary, they can also file the case with a court.
The Davana team encourages people to hire legal help even for minor vehicle accidents. We also assist with other kinds of personal injury cases, including slip & falls, brain injuries, and dog bites.
Experience and Critical Thinking
By hiring a lawyer, you can also avoid making mistakes when filing your accident claim. The complex claims process depends on several details, including: 
The state the accident occurs in

The number of parties involved

The type of damage or injury it caused

Where you and the negligent party reside 
Our experienced car wreck lawyers can help you file an error-free claim. Moreover, they recognize the conditions of strong accident cases and can help you reach that state. 
As mentioned above, insurance companies try to avoid paying high settlements. To do so, the company assigns an insurance adjuster to determine the amount they offer. The adjuster tries to give them a low amount that, nevertheless, won't trigger a personal injury lawsuit.
However, an experienced accident attorney—like those at Davana Law—stands by their clients to help them get the compensation they deserve. They know the same tactics and loopholes insurance companies use to reduce compensation payouts and how to counter them.
Davana's legal experts can help you navigate the complex claims system and insurance companies' tactics. You, then, can focus on recovery and/or taking care of yourself or your loved ones. 
Davana Law Firm: Established Car Wreck Lawyer in Encino, CA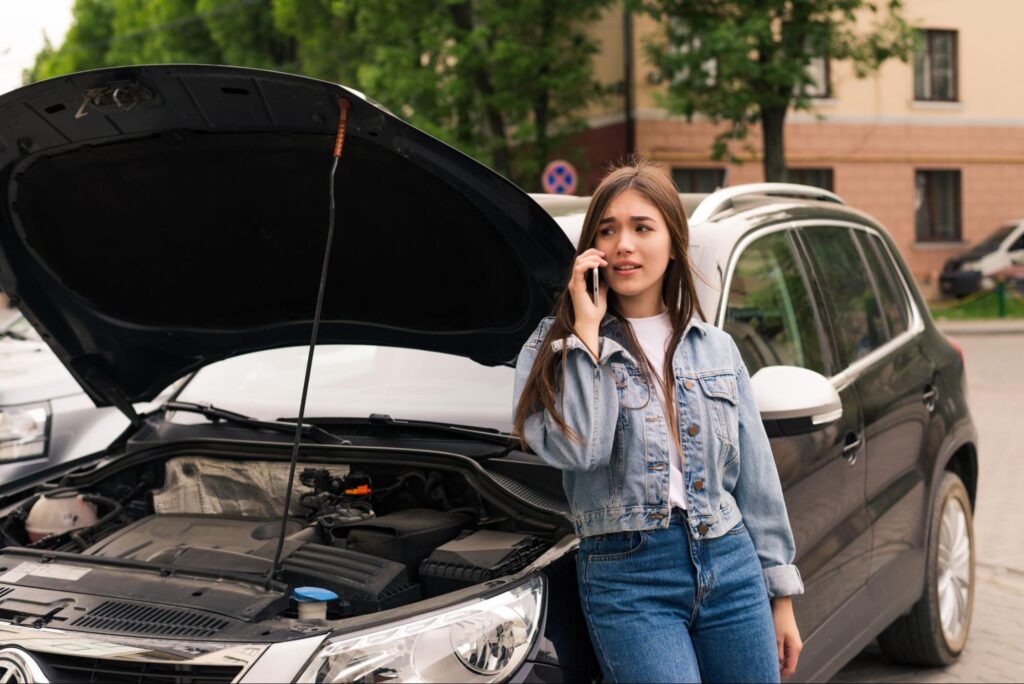 Thousands of accident cases occur in California every year. If you're ever in one, hiring a lawyer afterward will help you get the compensation you need. Davana Law Firm has a team of qualified car wreck lawyers with years of experience in working on car accident cases. Our team also specializes in personal injury cases such as wrongful death, brain injury, premises liability, and more. If you or a loved one has suffered physical or property damage due to another party, contact Davana Law Firm at (818) 501-1055 and learn how we can help you get the damages you need.