If you've suffered an injury due to a restaurant slip-and-fall accident, you know how expensive the physical, mental, and financial implications of these accidents can become. Fortunately, compensation can be effectively sought out with legal help. Gather documentation, speak with witnesses from the scene, seek medical attention, and talk with a professional slip and fall attorney about your case.
Venice, CA, residents who've suffered personal injuries can turn to Davana Law Firm, an industry-leading law corporation. We've become California's most trusted personal injury lawyers by taking the time to understand every aspect of client cases and making sure they lead to successful settlements. Not to mention, we don't charge any fees until our clients achieve favorable results. For a free case evaluation, call us at (818) 501-1055.
Below, we outline the causes, steps, and compensation surrounding restaurant slip and falls:
Common Causes of Restaurant Slip and Falls
Slippery Floors:

Trash, water, beverages, food, and grease spilled on floors present common slip and fall hazards in restaurants.

Uneven Floors or Carpeting:

An uneven floor or carpet can trip people and cause them injuries.

Poor Lighting

: Dark corners and stairs prevent people from seeing where they step and how many steps are on a staircase.

Poorly-placed Floor Displays:

Floor displays can go unnoticed and obstruct customers' paths, leading to slip-and-fall accidents.

Stray Electrical Cords in Trafficked Areas:

Cords snaking across floors without covering, such as tape or other means, are a prime tripping hazard.

Poorly-Maintained Sidewalks, Entryways, or Parking Lots:

Whether slippery, uneven or otherwise in poor condition, poorly-maintained paved areas can be hazardous for pedestrians. These hazards increase when combined with rain, snow, and ice, leaving the

associated property owner

liable.
What to Do After a Restaurant Slip and Fall
If you require no immediate medical attention after your fall, you should speak to the restaurant manager right away. They may ask for your contact information and details about the incident. If possible, take pictures of your injuries and the accident site and then gather the names and contact information of any witnesses.
Even if you feel fine, see a doctor after a slip and fall. Some injuries—including concussions and other head trauma—may take time to manifest, but a doctor can test for these without waiting for symptoms. Plus, you will need a doctor's report if you plan to pursue a claim against the restaurant. The sooner you receive a diagnosis and treatment for your injuries, the more credible your future personal injury claim will be.
Once you've received medical care, consider legal action. An accident attorney can guide you through the personal injury claims from start to finish, making sure you file all the necessary paperwork. Hiring experienced legal representation is critical!
Possible Compensation for Your Injuries
Depending on the circumstances of your case, your compensation eligibility may include:
Medical costs:

This amount consists of your medical bills and treatments, including visits to the emergency room, doctor's office, physical therapy sessions, and any other necessary treatment now and in the future.

Lost wages:

If you stopped working because of your injury, you may be entitled to lost wages for that period. Furthermore, you can seek future losses if your injuries prevent you from returning to work.

Pain and suffering:

This includes compensation for resulting physical pain as well as mental anguish, which diminishes one's quality of life.
An experienced personal injury attorney can determine the compensation you're eligible for and identify the best legal route to take.
Slip and Fall Attorneys You Can Rely on in Venice, CA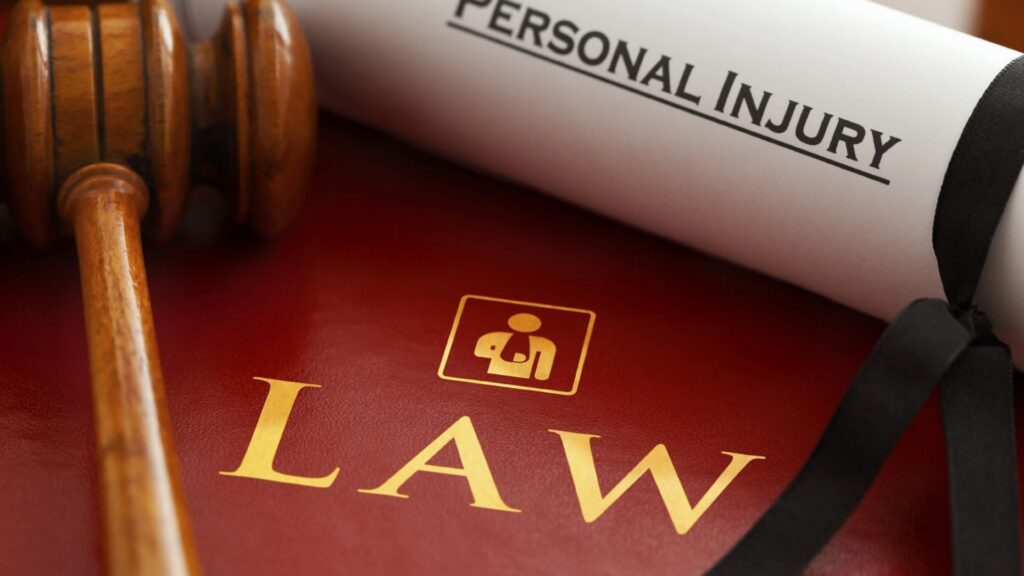 If you suffered an injury due to a restaurant slip and fall, seek out an attorney for more information about pursuing compensation. With over 500 personal injury cases won, the expert slip and fall attorneys at Davana Law Firm in Venice, CA, have confidence in our abilities to handle your case. For nothing less than outstanding legal service, contact Davana Law at (818) 501-1055.