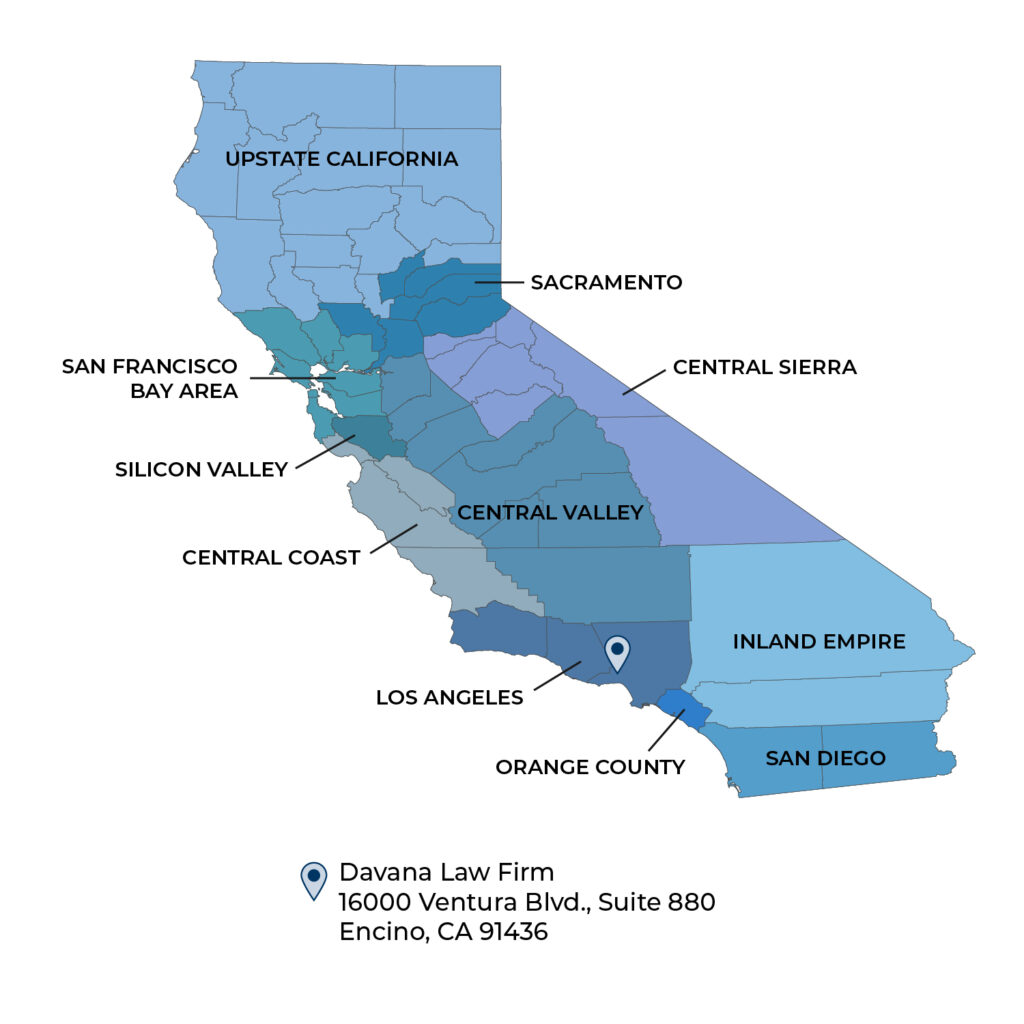 Davana Law Firm is proud to offer legal services to the entire state of California. Our office is located in Encino, CA in Los Angeles County.
No Matter what the issue is you are facing, you can depend on the legal team at Davana Law Firm to help you. Our highly experienced attorneys know exactly how to handle every case, in order to ensure that you have the greatest chance of getting what you are owed.
Let our personal injury attorneys fight for your rights. Contact us to schedule a free consultation today. We guarantee no fees unless we win!