Only 4-5% of personal injury cases go to trial. Nevertheless, you should still hire a personal injury attorney to file a claim, negotiate a settlement, and pursue compensation if you have suffered an injury due to someone else's negligence. A civil litigation lawyer who knows the ins and outs of the legal system can negotiate with insurance on your behalf, give you financial security, and bring you peace of mind.
Davana Law's qualified team of civil litigation lawyers seeks to help those who have suffered a personal injury file a claim and seek compensation. Indeed, we believe in our team's abilities so much that we do not charge clients a cent until we've successfully resolved their cases. People throughout California can file a personal injury claim and receive industry-leading representation from our experienced and responsible legal team. Call Davana (818) 501-1055 to receive a free case evaluation.
Below, we highlight 4 reasons to hire a personal injury attorney:
1. Their Personal Injury Law Expertise
Unless they attended school for it, most people have little background in personal injury law. By contrast, a civil litigation lawyer spent years working on a degree in this realm and probably many more practicing it! Personal injury law includes numerous specialties—dog bite injuries, workplace injuries, automobile accidents—which attorneys choose from and dedicate their careers to honing.
An attorney from a trusted firm can guide you through the process and its many facets using their experience. Get someone on your side who understands how to navigate the system and ensures you structure a case with sound evidence.
2. Their Familiarity with the Legal System
Along with knowledge of personal injury law, a local attorney has experience in the local civil court system. They probably know the people working there—judges, filing clerks, bailiffs, and civil defense litigation attorneys—and the resources available.
Your attorney also knows what to expect during the negotiation process and, if necessary, in the courtroom. Indeed, hiring an attorney increases your chances of compensation and reduces your stress over the proceedings.
3. Their Negotiation Skills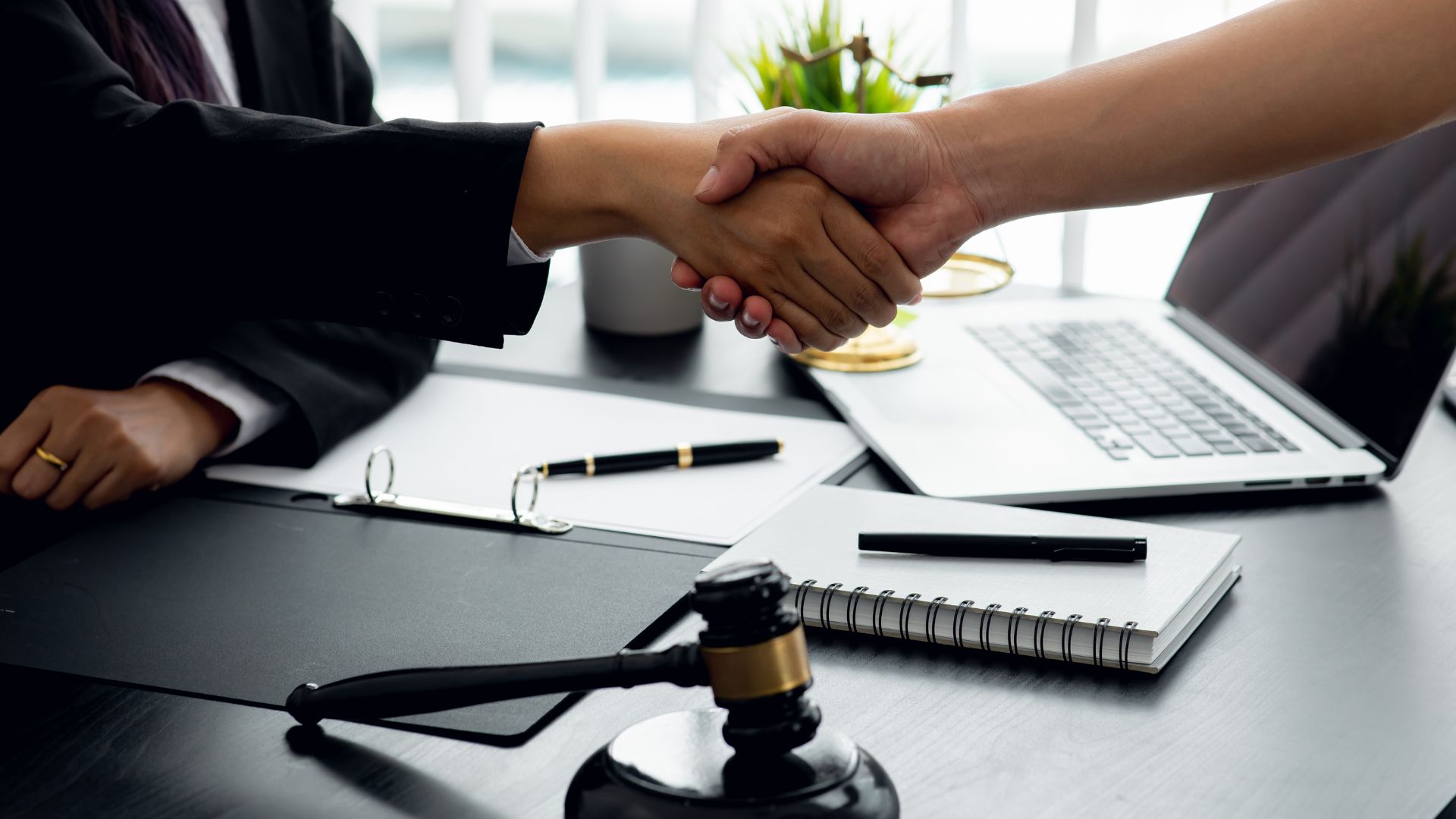 When an insurance company negotiates with an accident victim, its goal is to pay the least amount possible. Indeed, their initial offer will probably be far below what the victim deserves—but many people accept these offers because they have no lawyer to advise them. Therefore, you should hire representation even for minor accidents to ensure you receive an appropriate amount to cover your losses.
Moreover, lawyers have significant experience in negotiation. They know when to decline lowball offers and maximize their clients' payout. Again, this activity is not one many people practice daily—it takes experienced hands to reach a successful outcome.
4. Their Ability to Navigate Difficult Cases
If your case goes to court, your lawyer can gather evidence and build a strong claim for you. Lawyers know how to research pertinent details, send complaints, discuss settlements, and go to court. They can answer any questions you might have throughout the process, educating you on your rights and what the future will look like as you pursue your personal injury claim.
The best attorneys take time to learn about your situation, empathize with your struggle, and provide personalized advice to your questions. They should demonstrate effective communication throughout, easing your anxiety and doubts.
Reputable Civil Litigation Lawyers in CA
Turn to the civil litigation lawyers at Davana Law. With over 500 personal injury cases won, we're always eager to help California residents seek justice. We specialize in premises liability, dog bites, automobile accidents, and more, and our legal skills allow us to reach equitable settlements for our clients. To speak with a reputable civil litigation attorney, call (818) 501-1055 today.