Falling victim to a dog bite can result in shock, injury, and uncertainty. If you ever find yourself in this situation, follow such critical steps as gathering information about the dog's owner, seeking medical assistance, reporting the bite to authorities, and more. Most importantly, hire an experienced dog bite lawyer who can help you seek compensation for your injury.
Davana Law, one of California's leading personal injury law firms, is prepared to assist residents of Studio City, CA. We offer services in several fields of personal injury law, including brain injury, premises liability, wrongful death, automobile & motor accidents, slip & falls, and dog bites. We are passionate about pursuing justice and will fight for you without charging a cent until we win your case. Fill out our online form to receive a free case evaluation. 
Below, we discuss the steps you should carry out if you suffer a dog bite:
1. Gather Details About the Dog's Owner
First, try to gather information about the dog's owner at the time of the attack. Whether or not you meet the dog's owner, you should try to get their name, address, phone number, and insurance information. If the attack did not take place on the dog owner's property, record the address where it did occur. 
2. Identify Witnesses 
Next, identify any witnesses at the scene following the attack. If possible, gather their names and phone numbers so that you can refer to them later on.
3. Take Photos & Track Recovery
You should take photos of your injury immediately after a dog bite so you have a visual record of the initial damage. Continue to take photos of the injured spot throughout your healing and treatment processes.
For insurance and legal purposes, track your recovery by recording visits to the doctor, expenses that result from the injury, and details about recovery.
4. Obtain Medical Assistance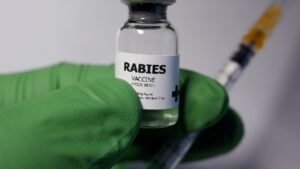 Prioritize your health by seeking medical assistance for your dog bite as soon as possible. A quick response can help prevent infection and disease, so err on the side of caution and consult a doctor immediately. You should continue caring for your wound as you go about filing records and seeking help.
5. Report to Authorities
Despite an owner's objections, you should report a dog bite to local authorities following the event (even if the bite did not break your skin). Dog bite reports are used to track rabies and inform other people that the dog poses a threat.
If you see a doctor for your injury, they must report the dog bite in counties that have been declared "rabies areas" by the California Department of Public Health. Currently, this declaration applies throughout the entire state. 
6. Seek Legal Guidance
You should seek legal guidance for a dog bite as early as possible to decide upon the best course of action for compensation. This process depends on a variety of factors, including the state in which the attack occurred. 
California, for instance, is a "strict liability" state, which means that owners are legally responsible for their dogs' actions. An accident lawyer will help you discover whether you have a legal claim and what the extent of your liability may be. In most cases, you have the following options: 
File a claim with the dog owner's insurance company
An experienced dog bite attorney can assist you in negotiating with insurance companies as well as with navigating terms of legality. They can also prepare an estimate for the total losses caused by the injury so that you receive a fair amount. 
Davana Law: A Reliable Dog Bite Lawyer in Studio City, CA
Turn to Davana Law as your dog bite lawyer in Studio City, CA. We are versed in personal injury law, having won over 500 cases. Our team remains determined to investigate each case thoroughly for the best possible outcome. We maintain the ability to assist diverse clientele with an experienced legal staff who offer services in 3 languages. Contact us at (818) 501-1055 to learn more about your dog bite claim.